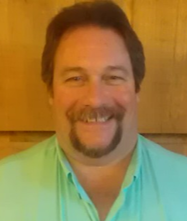 Kevin VanStory
Broker/Owner - ABR, GRI, CRSC
(417) 850-4736
(417) 451-7968 Fax
kevinvanstory@gmail.com
I have lived in Neosho since September of 1984. For 15 years I worked in the motorcycle business, and as a General Manager at Don's Honda (1985 to 1995), Joplin Honda (1995), and Pro-Cycle Honda of Springfield (1995 to 1998). From there, I moved into the real estate field and have spent over 15 years as a Realtor. I was the first person in the Newton-McDonald County Board of Realtors to earn the designations of ABR (Accredited Buyers Representative), and MRE (Master of Real Estate). To date, I've closed more than 800 transactions, with over 400 of them being REO (repos). I've negotiated several commercial transactions in Neosho, and more than a dozen farms of 40 acres or larger. I became a charter member of the Missouri Statewide Professional Standards and Grievance committee in 2000 and have been actively involved since that time.

On a personal note, I have helped raise eight children and have six grand-children, and am active in the community and my church. My faith, my family, and my business are crucial to me. I believe in a level of service beyond what you would expect, and always abide by the Golden Rule, and Realtor Code of Ethics. I want and truly appreciate your business!
​
Shanell Bradshaw
Agent
(417) 455-6027
(417) 451-7968 Fax
shanell.bradshaw@yahoo.com
I have lived in Seneca, Missouri for 11 years with my husband and our two beautiful daughters. I graduated from Nevada High School in 2000 then attended Crowder College where I received a degree in Business, before moving to Seneca. I am very active in the community as a member of the Seneca Fire Department's Women's Auxiliary, as well as hugely active in the Breast Cancer Foundation of the Ozarks (BCFO). I have worked the past 10 years for the Eastern Shawnee Tribe of Oklahoma where I have been able to add many new ventures to my education.
I was encouraged that with my knowledge and my personality that real estate would be a great fit for me, so I started down the road of obtaining my Missouri real estate license. It was a battle to accomplish with my husband traveling for work and my two girls involved in every sport imaginable; but I have succeeded and am so excited to call SWMOHomes.com my new home. While I am new to the real estate field, I am hungry and driven and ready to make this chapter in my life a huge success! I look forward to working with you and assisting with all your real estate needs for years to come. Please feel free to contact me any time at 417-455-6027, or email me at shanell.bradshaw@yahoo.com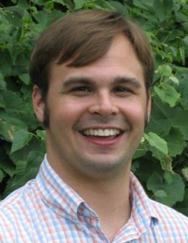 ​
Ben Davis
Agent - GRI
(417) 317-0887
(417) 451-7968 Fax
codavs28@yahoo.com
Ben grew up in Noel, Missouri and is a lifelong resident of the Southwest Missouri area. He graduated from McDonald County High School in 1993. After high school, he earned an Associate's Degree from Crowder College in 1995, a Bachelor's Degree from Missouri Southern State University in 1997, and a Master's Degree from Missouri State University in 2001. Ben worked in education and athletic coaching at the High School and College levels from 1997-2004.
In 2004, Ben decided to follow a different path to a career in Real Estate. In nearly 12 years of working as a Real Estate Professional, he has closed numerous transactions and acquired extensive knowledge in various types of Real Estate including residential, vacant land, farm, and REO foreclosure properties. Ben is professional, hard working, and dedicated to providing the best possible customer service to all of his clients. He looks forward to working with you to find the home of your dreams!
Mandy McMahan
Agent
(417) 850-4351
(417) 451-7968 Fax
mandymcmahan1@gmail.com
Mandy McMahan has spent her entire life in this area, graduating from East Newton High School, and raising her family in the area. Mandy currently sets on the East Newton School Board of Education. She has always taken an active role in her community and has led and been a member of many area community and civic projects.

Honesty and integrity, along with determination and dedication, are philosophies that Mandy always strives for in all aspects of her life. Applying these principles to her various businesses has allowed her to gain trust and respect from many of her clients. Her background as a business owner for several business ventures gives her a high level of experience in leadership and professionalism.

If you are planning on buying or selling in the area please feel free to contact Mandy McMahan for personalized customer care. Mandy takes great pride in servicing her clients by delivering exceptional service and establishing lifelong relationships.